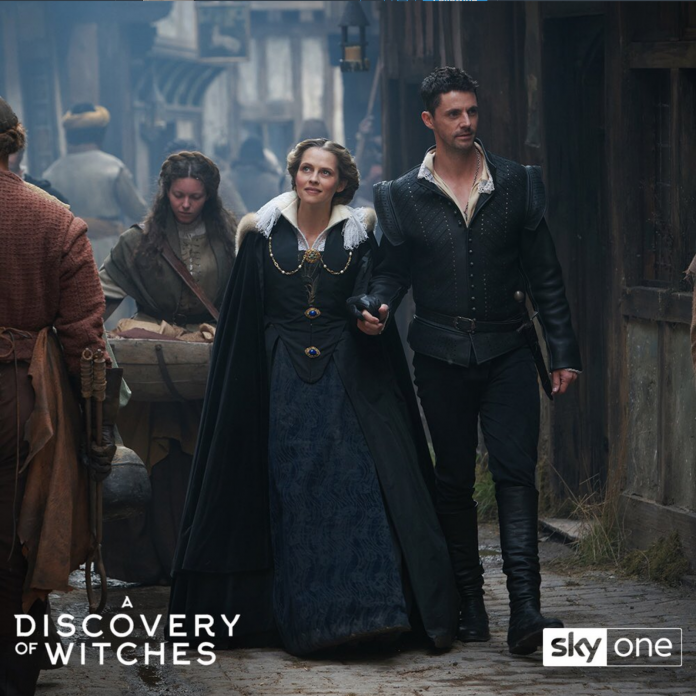 A Discovery of Witches is a British television program based on All Souls Trilogy written by Kate Brooke, Tom Farrelly, Charlene James, and Sarah Dollard.
This TV Series is consists of 8 episodes, aired on 14 September 2018 till 2 November 2018.
Genre: Fantasy, Romance, and Drama.
Season 1: It starts when Diana Bishop found an astonishing manuscript in Oxford's Bodleian Library. But she's not the only magical being living around humans. Matthew Clairmont, a geneticist who is also a vampire. Trusting him, they started a journey to find out what specifically the manuscripts imply for humans and mysterious beings. Matthew and Diana's bond became a little complicated as they move together through time the relationship between Diana and Matthew hots up and almost destroys everything. Finally, Diana learned why she was spellbound as a child. At last, they finish up in England.
Season 2: There are no such updates on this season, but it will be based on Harkness's second novel in her All Souls Trilogy, Shadow of Night. When Diana is trapped in the world of dark magic alongside the School of Night, some old frenemies of Matthew's. Let's see what will Matthew do to save her from danger and on which road they'll turn their steps to get back to present.
A Discovery of Witches Season 2 cast will include Teresa Palmer, Matthew Goode, Alex Kingston, Owen Teale, Valarie Pettiford, Lindsay Duncan, Edward Bluemel, Aiysha Hart, Malin Buska, Trevor Eve, Louise Brealey, Tanya Moodie, Elarica Johnson, Greg McHugh, and Tristan Gravelle.
Release Date: There is no official release date for the season 2 till now, but it's assured that it will be aired in 2020, and we'll update you as soon as something official is announced. There is no trailer or teaser, as there's no official date, and those who want to see the series can go to the official network (Sky One).