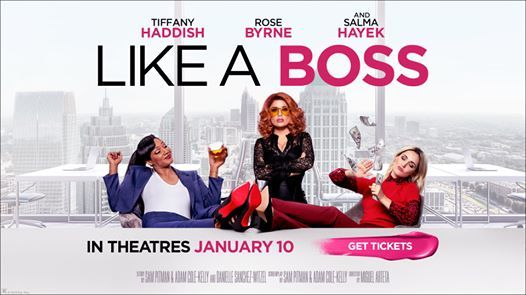 An American film directed by Miguel Arteta. It is a sort of comedy film released by Paramount Pictures.
Plot:
Two best friends who know each other from teenage started their own cosmetic company which they built entirely from the scratch, they were doing great. Still, suddenly they fell in trouble financially, and it turns out in massive debt as the other company which is in competition named Titan take over them by proposing intriguing offers, due to communication issue, later, put their friendship on a test.
Release Date:
This film was released on 10 January 2020. This picture didn't do well in the theatre and received negative reviews from the critics too. This will be available on Netflix as the Paramount Pictures and Netflix signed a contract.
Cast:
Tiffany Haddish, Karan Soni, Jacob Latimore, Billy Porter, Ari Graynor, Natasha Rothwell, Jessica St. Clair, Jimmy O. Yang, Ryan Hansen, Rose Byrne, Salma Hayek, Jennifer Coolidge, Seth Rollins, Veronica Merrell, Vanessa Merrell, Caroline Arapoglou and Lisa Kudrow.